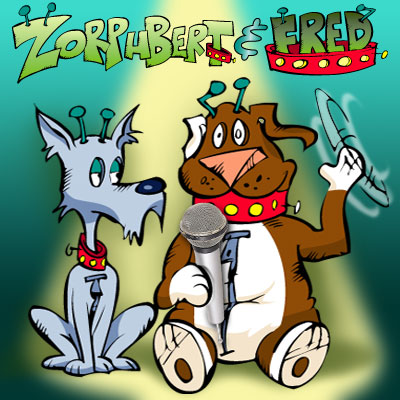 An Interview with Dawn Griffin of Zorphbert and Fred, DD news, Mr Know it all, and The usual mix of webcomic news reviews and commentary.




Contact The Gigcast
The Gig-Line, give us a call: 1 (206) 203-3334
e-mail: gigcast@nightgig.com
or Comment Here!
Show notes to follow!

NightGig Studios (http://www.nightgig.com) is proud to announce that it's Webcomic centric news, review and entertainment podcast, "The Gigcast" (http://www.thegigcast.com) is becoming part of the FarPoint Media Podcast Network. ( http://www.farpointmedia.net)

FarPoint Media, the Indie Podcast Network that offers audio and video podcasts for audiences of all ages and interests, has recently joined with Podango. Which, accordiong to Michael R. Mennega, founder and CEO of FarPoint Media: "…offers us a complete and reliable hosting solution with full WordPress integration, robust ad insertion capabilities and a variety of easy-to-use management tools,[The Podango platform] lets us concentrate on creating and delivering the best audio content for our growing legion of online fans."
The network is expanding its program lineup with new channels of podcasts. The Gigcast will now be found on the FPM: Comics Channel, devoted to comic books, webcomics, graphic novels and comic art.
Current and new subscribers to The Gigcast should update to the new Gigcast RSS Feed: http://gigcast.nightgig.com/rss , to continue receiving The Gigcast uninterrupted.
More to follow!
Gigcast 111- Zorphbert and Fred, live [0:01]
Play Now
|
Play in Popup
|
Download