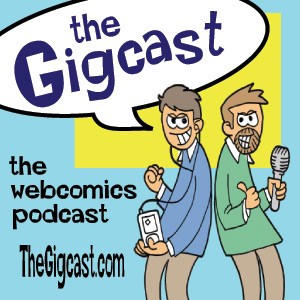 JT and Scott Talk about Stuff!
Links:
Mike Nortons Battle Pug
Battlepug: The Web Comic was born out of desperate scramble to appease iFanboy. They contacted Mike to create a signature t-shirt for a new line of merch. However, Mike had been working exclusively with DC Comics for 4 years and had no original properties that he could reveal to the world yet. He drew the image you see above and had Allen color it. And lo, a BATTLEPUG was born!
http://robot6.comicbookresources.com/2011/02/battlepug-makes-the-leap-from-t-shirt-to-webcomic/
http://battlepug.com
http://www.ihatemike.com/bio/
—
NEW DELHI — India's first comic book convention opens in the capital New Delhi on Saturday, with organisers expecting thousands of fans to prove the art form is thriving in the Internet age.
Comic Con India will introduce the country's booming youth market to new graphic characters including a warrior blessed by the sun god and a half-otter half-human superhero.
Jatin Varma, organiser of the two-day convention, told AFP that the effects of India's recent economic dynamism have spread from big business into the alternative worlds of youth culture and underground art.
http://www.google.com/hostednews/afp/article/ALeqM5jkHGT4ZWF4_ytjzaWUeGe9vYWowg?docId=CNG.c290e40a1c0e8fea7fa9aaf96fa3f507.1c1
@JTShea buncha news sites report that matthew vaugn to bring a new movie/comic of retired superheroes http://bit.ly/fSXetD which is a blatant rip of superfogeys
spambot ( Jonah Gregory )Over at WingDamage.com we decided to expand coverage into indie game & game music news (we normally didn't cover news at all)
@JTShea who the hell is Rutherford joins the Frumph.NET network http://bit.ly/hpUZNJ
The Gigcast
A Nightgig Studios Production – http://www.nightgig.com
Have News or a Comment?  Want to tell JT and Scott they are full of it?
E-mail: gigcast@nightgig.com
NightGig/Gigcast Title Theme By Beatnik Turtle