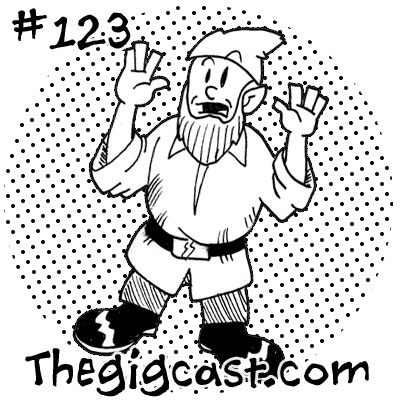 Garbage Gnomes 4!, Special guest John Daiker joins JT, Scott and Kevin to discuss the news, and a Rousing Drinking song by King Francis of Nina Kimberly the Merciless!
Gigcast 123, Garbage Gnomes 4 and 2008, Here we come! [0:01]
Play Now
|
Play in Popup
|
Download


Contact The Gigcast
The Gig-Line, give us a call: 1 (206) 203-3334
e-mail: gigcast@nightgig.com
or Comment Here!

http://www.thegigcast.com
One of the FarPoint Media family of shows- www.farpointmedia.net -
Released under a Creative Commons Attribution NonCommercial No-Derivs 2.5 license.