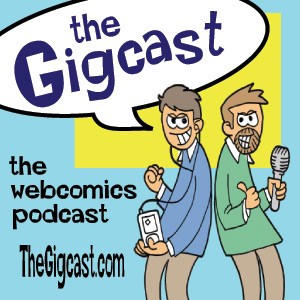 JT is back on Talkshoe with a good bunch of webcomicers to talk about NEWW and the new Webcomic Planet.
The Gigcast 186, Live! 'cause JT is lazy [0:01]

Play Now

|

Play in Popup

|

Download

(826)
Guests: Twitter names for now…  links to follow.
Follow these people on twitter :  @Frumph @StealThisComic @sekelsky @DungeonWarden @djnicknitro @rhoratio and others!
The Gigcast
A Nightgig Studios Production – http://www.nightgig.com
Have News or a Comment?  Want to tell JT and Scott they are full of it?
E-mail: gigcast@nightgig.com
NightGig/Gigcast Title Theme By Beatnik Turtle



One of the Farpoint Media family of shows – www.farpointmedia.net,
Released under a Creative Commons Attribution NonCommercial No-Derivs 2.5 license