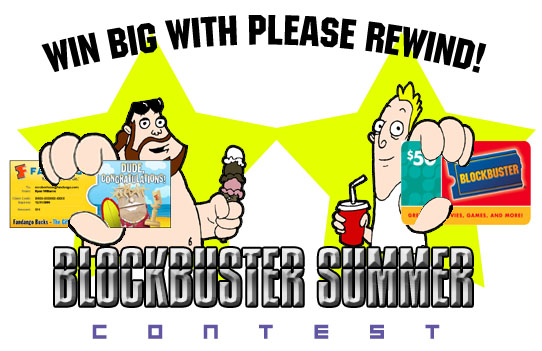 To celebrate the summer movie season and the relaunch of Please Rewind, we
are holding a contest where you can score some major time watching movies!
To enter, simply create a guest strip and submit it before June 30, 2006.
A grand prize winner will be chosen from all the entries to receive our
grand prize pack which includes:
 - A $50.00 gift card for Blockbuster Video
 - $50.00 in Fandango Bucks for movie ticket site Fandango
That's $100.00 of pure movie bliss to spend this summer and all just for
creating a guest comic for a strip you love to read anyway. So be sure to
get your entry in as soon as possible for your chance to win!
Details can be found at http://www.pleaserewind.com/contest.php