All Fixed! Listen anyway you want to!
JT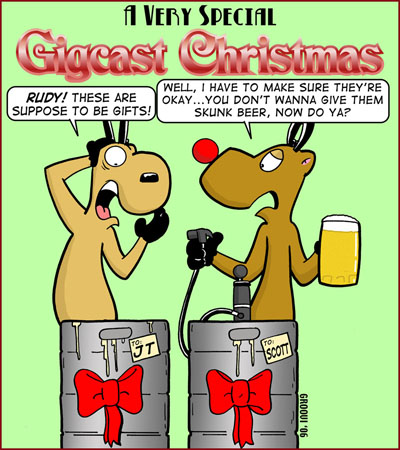 Christmas Gigcast 2006! #69 [0:01]
Play Now
|
Play in Popup
|
Download
Christmas Gigcast 2006! Interview with Groovi of O' 'Deer! The music of Jonathan Coulton, Nick Nitro and JT Shea!
NEWS/Contest info and links
Dribble 4 kids Contest on Myspace.com/nightgig
Crimson Dark Calendar
Gigcast Listener Survey ( win Alpha Shade Chapters 1 and 2 SIGNED)
Broken frontiers bought by Platinum Studios
Hero by Night (agian) DJ Coffman
Metrophore
ComicDish partners with MAX
WickedPowered, Wicked Lasers, and Chris Crosby of Keenspot
Lea Hernandez and Girl-Wonder.org
Devils Panties Playing Cards!
WCCA Gearing up Mark Mekkas Next week!
Steve Troop in 24 Hour Comic Print edition!
Interview Links

O' 'Deer by Groovi
O'Deer on MySpace

O' 'deer: Vol. 1, The Great Arctic Blast
HotInks.com
Merry Christmas from Steve Troop and Melonpool!